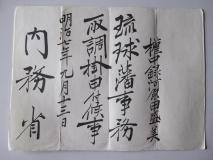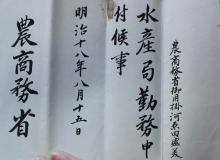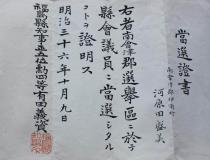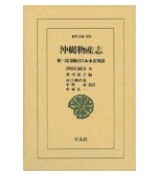 The Kawarada Research Group was formed by researchers who conducted studies for the publication of "The Historical Record of Produces in Okinawa; with an Appendix of Illustrations of Fisheries Products Exported to the Qing Dynasty" (the Oriental Library).

Continuity and discontinuity in terms of practice and knowledge will be analyzed, focusing on Moriharu Kawarada's experience in Okinawa and his success as a fisheries bureaucrat. The transformation and use of knowledge in modern Japan will be examined through a study of his research activities carried out before the emergence of bureaucrats capable of employing Western-style expertise.

The main objective of this project is to shed light on the expertise of Kawarada and how he applied his knowledge. Its secondary objectives are: (1) to study the modernization of the fishing industry from the viewpoint of fisheries bureaucrats mediating for the local communities and the national government; and (2) to examine Kawarada's efforts as a local businessman to modernize mountain villages. At the same time, the basic task of organizing the enormous volume of materials kept at Kawarada's home in Minamiaizu will be undertaken.

Through a systematic combination of the above research these themes, this project aims to collect historical knowledge on practical use of folk culture and present comprehensive humanities research findings on current issues such as aspects of change and regional development.
(All appointment papers and certificates of election belong to the Kawarada family.)


Name
Specialty
Affiliation
PL
TAKAESU Masaya
History
Kanagawa University
PM
MASUDA Shoko
Folklore
Hosei

University Institute for

Okinawa Studies

PM
NAKABAYASHI 

Hirokazu

History of Chinese agriculture
Food history
Kanagawa University
PM
NAKANO Yasushi
Folklore
University of Tsukuba
PM
SENSUI Hidekazu
Social anthropology
Kanagawa University
RC
ONO Masako
History of Ryukyu and Okinawa
Okinawa Prefectural Board of Education
PL-Project leader PM-Project member RC-Research cooperator