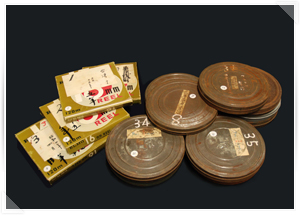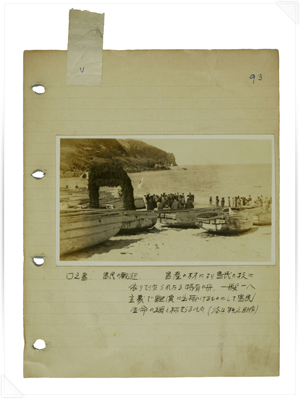 [Item No. A-9-94]
The main subject matter of this research project is the "Attic Films and Photographs" produced, chiefly in the 1930s, by Keizo Shibusawa and his Attic Museum team. The objective is to study issues of three main types from the perspectives of cultural anthropology, folklore studies, and media representation:
(1) issues concerning material culture, i.e., objects;
(2) issues concerning the relationship between objects and people (especially physical techniques mediated by objects);
(3) issues concerning representation of other cultures (or own cultures).
In particular, while the film materials will be central to the project, by conducting new field studies and taking a multidisciplinary approach we hope to gain a deeper theoretical perspective on a cluster of problems relating to the interplay between objects and human physical actions in an environment delimited by the existence of objects, as well as to representation of the self and others.
A second objective is to explore the possibility of presenting the Attic films and photographs as cultural resources in collaboration with the database creation program of the International Center for Folk Culture Studies(ICFCS). In particular, in selected field locations we will screen films and present other materials in order to study the current state of retention of memories, objects, and physical techniques. With the archive and its catalogues as a nucleus, we will study methods of presenting such materials as cultural resources by arranging and integrating diverse data, including the new data from our own field studies and the work schedules and items collected by the original survey group.
| | Name | Specialty | Affiliation |
| --- | --- | --- | --- |
| PL | TAKAGI Ryo | Cultural anthropology | Kanagawa University |
| PL | HAKETA Tomoyuki | Folklore / Museology | Yokohama History Museum |
| PM | HARADA Kenichi | Visual Sociology | Niigata University |
| PM | IIDA Taku | Anthropology of visual communication | National Museum of Ethnology |
| PM | INOUE Jun | History of Japanese villages | Shibusawa Memorial Museum |
| PM | KOJIMA Mabumi | Folklore | Kagoshima Immaculate Heart University |
| PM | SHIMIZU Ikuro | Cultural anthropology | Shibaura Institute of Technology |
PL

-Project leader

PM

-Project member