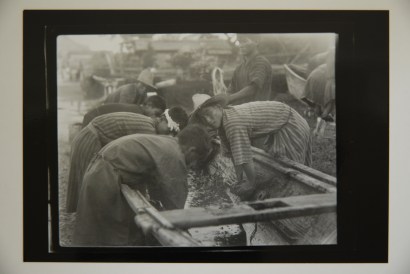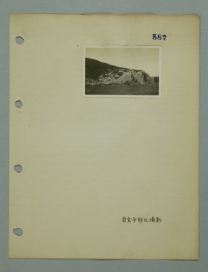 This project aims to conduct a basic study regarding the Attic Museum and researchers at this institute in order to gain insight into the nature of the Attic based on the academic activities of its founder, Keizo Shibusawa, and materials obtained through these activities. In particular, their groundbreaking research on Oki will be closely examined.

Specifically, the objective of this project is to examine why and how the Oki research was conducted and the results it produced. The effect of the research on the Attic Museum as an organization and its influence on subsequent studies by its researchers will also be discussed from a historical point of view. Changes in various aspects of folk culture in Oki and the nearby areas from the time of the Attic research to present day will be recorded and observations will be made on folk culture events in the past and at present.

One goal of this project is to compile a comprehensive collection of photographs, videos and mingu relating to the Attic research on Oki. An anthology of papers by all group members on their new findings and discussions on relevant topics will also be published.

■
Fishermen wearing
akagin
dyeing a fishing net (August 12-18, 1935), Funakoshi, Nishinoshima-cho, Oki-gun, Shimane Prefecture; Photographer unknown
[
写3-5-13
]
(Collection of the Institute for the Study of Japanese Folk Culture, Kanagawa University)
■

View of Oki from a boat (August 12-20, 1935), near Oki, Shimane Prefecture; Photographer Ichiro Iwakura, [ア 19-27] (Collection of the Institute for the Study of Japanese Folk Culture, Kanagawa University)
| | Name | Specialty | Affiliation |
| --- | --- | --- | --- |
| PL | KOBAYASHI Kouitirou | Japanese Folklore | Institute for the Study of Japanese Folk Culture, Kanagawa University |
| PM | HAKETA Tomoyuki | Folklore, Museology | Yokohama History Museum |
| PM | KASHIMURA Kenji | Folklore | Tottori Prefectural Archives |
| PM | KIMURA Hiroki | Folklore, Study of mingu | Ryukoku University |
| PM | MAEDA Yoshihiko | Ancient Japanese History | Kanagawa University |
| PM | NAGAI Miho | Japanese Folklore | Shibusawa Memorial Museum |
PL-Project leader  PM-Project member